Recently, with continuous high temperature, going out is like having a sauna. The outdoorsmen are overwhelmed by the sweating weather. It's all known that exposing to high heat for a time can induce cardiovascular disease. So how do outdoorsmen (with cardiovascular disease) deal with the hot weather?
First, monitoring and prevention are significant. We have figured out two common ways to do that. Use a heart rate detector. What? Can you believe that you carry a heart rate detector with you all the way? It's too heavy and troublesome.
Then the second, buy an Apple Watch. It's portable, and most importantly, fashionable to look. But are there any reluctance before you spend too much money to buy it? Now BV9700 Pro is on special offer, Grab it now.
Learn more: http://blackview-phone.com/product/blackview-bv9700-pro-rugged-phone/
Then there's the third method — affordable and convenient — using a phone, Blackview BV9700 Pro, from Blackview, a leading rugged phone maker. This phone has a first-ever built-in heart rate monitor that can detect your heart rate just by pressing on the monitor at the phone back with a finger. It's so simple with just one phone that you use every day and carry with you all the way.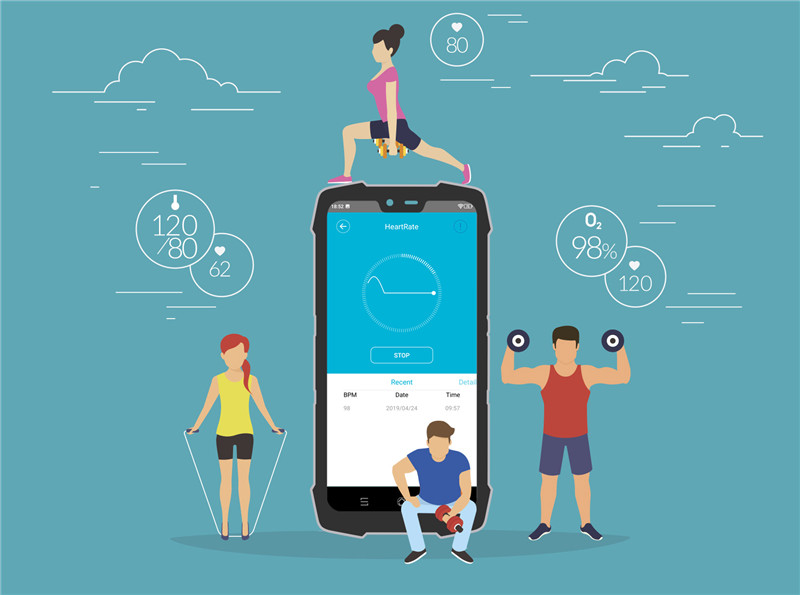 The heart rate data are more accurate than ever, overplaying some so-called sports apps. Besides, the built-in pedometer can help you track the steps.
And BV9700 Pro offers more than that. It can be used to measure the indoor air quality and the ambient temperature and humidity level in your environment. The air quality can be detected every 4 seconds and get you know if your environment is under the unhealthy level. BV9700 Pro helps you stay alert to the unhealthy Volatile Organic Compounds (VOCs) level in your work environment.
This function is so useful for people who handle solvents, work in paint shops or plastics manufacture, other manufacturing factories, or for families with young children to care about.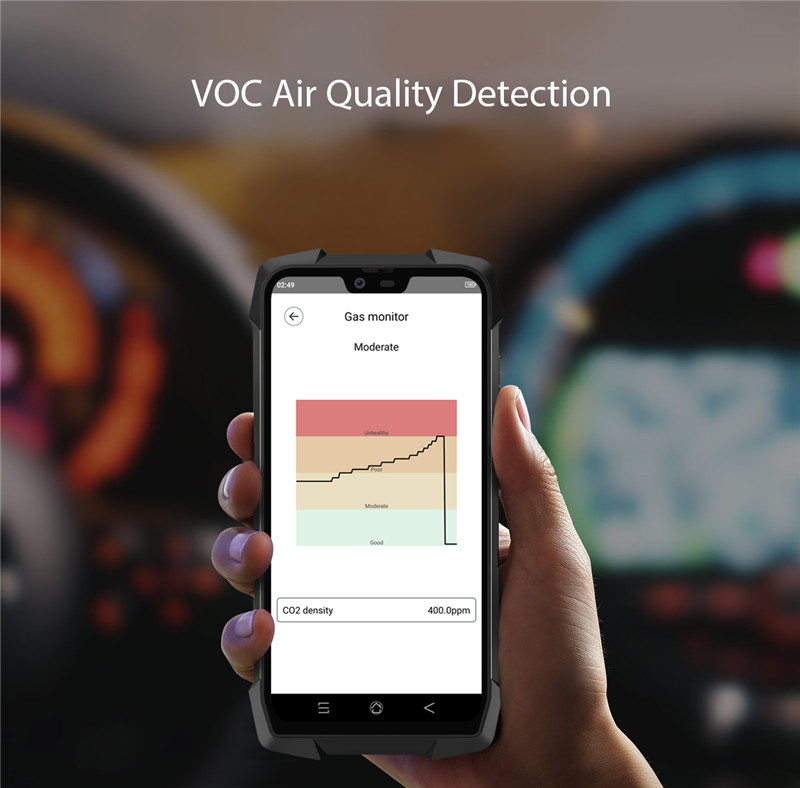 For most outdoor enthusiasts' delight, BV9700 Pro comes with an external night vision camera that is equipped with a Sony STARVIS IMX291 ultra-light sensitive CMOS sensor. This special design is for low light and night scenes. You can get much clearer pictures in the night compared with other rugged phone counterparts.